Cutters cry ff14. Final Fantasy Network » News » Into the Cutter's Cry 2019-08-17
Cutters cry ff14
Rating: 9,2/10

861

reviews
How to get access to the gold saucer ?
I havent felt like this in ages! I find I have very little problem in this fight when I take the reigns and organize everyone into their roles for the battle. I wish I was able to just kill off the adds, which I originally thought was right, but no one wanted to play along and I usually get the blame since I die every damn time I try to kite. I thought it would be a cakewalk to 50 and then I'd hit a brick on Titan. As a tank, I tend to queue up for dungeons as soon as they are available, insta queue, good exp and I am somehow lucky with loots on this character. However, you need 3 of them, but Square only put two in the entire dungeon. When adds spawn, they spawn in waves around the room, but after the second wave, a larger unique add spawns called Myrmidon Marshal.
Next
Immortal Flame Rank 2 Suggestion...
The one thing I had not felt, until yesterday, was challenged by the game. And unless you force the player base, they won't do anything that makes the game more enjoyable. Why waste damage on them when you can sleep them? So, that we don't have to run the damn thing twice just to get one freaking bat. Were we to low of level? The more I play this game, the more I am blown away by it's epicness. It's by far the quickest way, and potentially painless. Never played Scholar so I don't even know what skills they use but it's even easier for them as they have a summon that also heals. Everything you mentioned has a cast time.
Next
FF14
I have successfully kited before, took me a couple of goes to work it out but after that it was fairly easy. So using something like Medica is enough to pull aggro and heal yourself. Healer will probably get silenced a few times is tank fails to stun. Everyone keeps telling me to kite, but really, it doesn't make much sense for a Healer to do it. I'm kinda getting tired of everyone being mad at me when I'm not sure exactly where to go and they just yell noob and leave.
Next
FINAL FANTASY XIV, The Lodestone
Then you get Esuna'd and Regen'd and you're good to go. I've probably only done Cutter's Cry like 30 times or so but I'd say that's enough. I think the first boss in Temple is hard in the exact same way, but everything after that is a cakewalk. Which by the way, can only be found in Cutters Cry. So my rant got shortened. There were in fact, only two bats and all rooms were checked.
Next
Scholar
Though when I play my Monk, we usually just have the Healer kite as the other 3 burn the boss down. It's not hard, but lots and lots of people don't seem to understand the simple concepts of the fight. I eventually had to leave and requeue to find a different group before I was able to accomplish it. As long as a few of you are competent in my case I'm a tank running with a healer friend everything up to end game is not that difficult because the mechanics don't punish you as much for failure. Could you please add one more sand bat to the beginning for people? Cutters Cry would make people cry. It'd add so much replay value, plus make new armor sets or re-balance all of them to be 45-50.
Next
How to get access to the gold saucer ?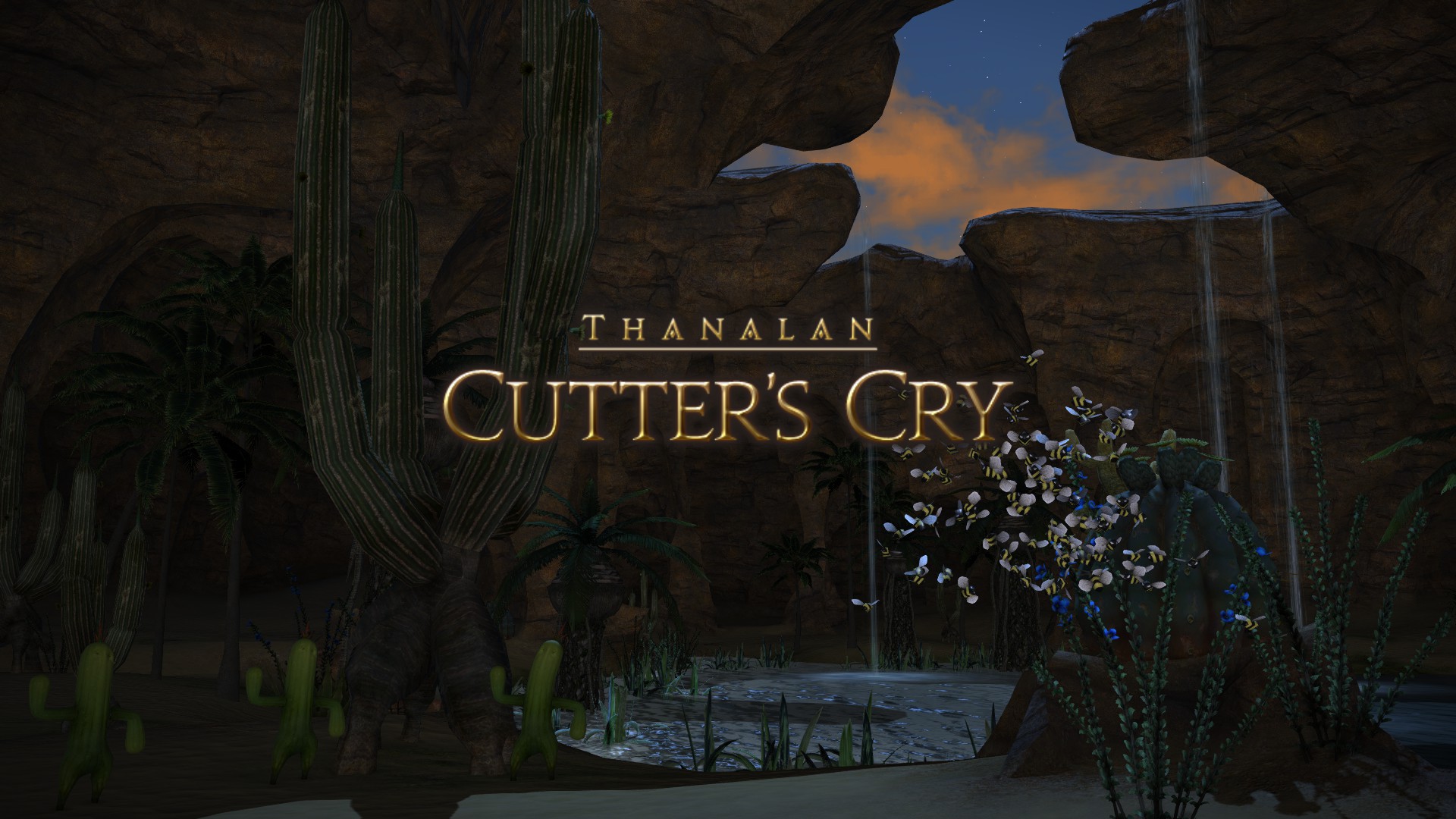 Any player above 41 will be level synced to 41 upon entry to the dungeon. Cutter's Cry Cutter's Cry is not part of the main story and is a side quest given by the Sibold who is located in the Ul'dah market area in one of the stalls near the market boards. A great majority of my groups do not, and so they tend to tire themselves needlessly, overhealing because the tank and damage classes are taking unnecessary damage. I think it's one of the first great fights you experience in the game that requires you to coordinate with your party. Yes, they keep spawning, but if everyone is working together tank grabbing hate, dps jumping on ants immediately, healer not spamming , the adds should be going down much faster than they spawn. The dps and healers should be very southwest corner.
Next
Songs found in Cutter's Cry
Take your time to practice this, don't let it stall you and don't try to rush. As for a Scholar, I believe it's easier as you don't even need to worry about healing the tank as your summon pretty much does it. I one shot every boss in Sunken Temple my first time, personally, because I read strats before hand. Maybe it's just me though. I love a good challenge and this has certainly been interesting. I am a pld and had most of the adds but a few I never could peel off the healer. And third boss would basically just be the same as for the relic reborn quest.
Next
How to get access to the gold saucer ?
On Chimera, if you mess up and don't move in during a violet call out, you get para'd and lose half your health. I lovethe idea how they implemented hunting logs in the dungeon but if we can fix this inconsistency with the bats and either put a base limit of three If it's randomly generated, no clue what's going on or just kick the hunting log down to two for it, that would be super. I only heal once in Cutter's Cry, and I just run toward Tank and run through him, when I get adds on me. If it spawns further away, I pop hallowed ground run into the storm and then do that. I played exactly how they asked me and nothing worked.
Next
How to get access to the gold saucer ?
We ignore the tether colour on the first set of adds all the time. If I got hit once, I'd either be too slow to escape subsequent AoEs or would have all of my casts interrupted. For scholar, there are no instant cast abilities that would generate enmity on all the mobs at the same time, so not sure how that would work here. It was totally fun for me! We had no problems getting her to half health but once adds spawned we couldn't manage to kill her. You definately need to focus the adds. Seriously tho, healers think they can just spam medica 2, and a tank will magically gain aggro off a mob.
Next